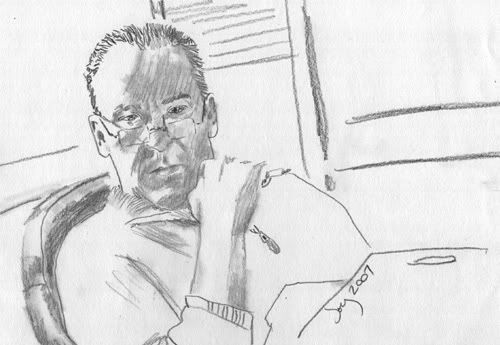 One of the things we fans were hoping for from the airing of "The Big Game" was an influx of new Criminal Minds fans. Judging by the emails I have received, and am still receiving, the show has accomplished that goal. I truly welcome all the show's newest fans and I hope you will not only tune in tomorrow for "Revelations" but continue to watch Criminal Minds from now on. It is a wonderful show and you have only had a taste of it. The best is yet to come. As I have explained to the many of you I have had the time to email back, amazon.com and most stores are still selling the Criminal Minds: Season One DVDs. Not only will you have all of the Season One episodes but the extras included are priceless.
I need help from my friends and fellow veteran fans. I want every email I have received to be answered as soon as possible but I am drowning. While the majority of the emails are from newbies asking general questions there are also dozens that are asking specific questions about both the show and the actors. Answering these emails, while a pleasure, is also requiring more time than I have. Help. I need help. If you can take the time to answer even just five or ten of these for me in a quick manner please let me know. I think it is very important to answer them quickly so they do not lose their new found interest in the show after they watch "Revelations" tomorrow evening. I thank you all in advance for any help you can give. :)
The lovely Jason Gideon drawing is from our wonderful friend Joey.